Oluyinka Ego-Martins (Founder)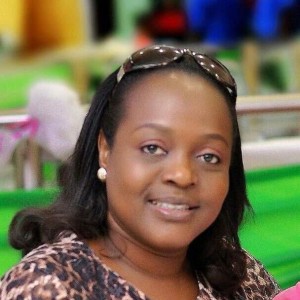 Oluyinka Ego-Martins is a graduate of the French Language from the University of Ibadan and also holds a Masters degree in Linguistics from University College, London.
After graduating from University of Ibadan in 1990, she joined BSR CO. (NIG) LTD (A FRENCH CATERING COMPANY) where she worked as guest house manager at  Shell Petroleum Development Company's Executive and Tijani Guest Houses at Muri Okunola Street and Amodu Tijani Close, respectively, and at Agip Guest House located at Elsie Femi Pearse Street, Victoria Island.
She worked very briefly thereafter  (1994-1999) at United Bank for Africa as a SUB-MANAGER before proceeding to set up her own business.
She founded Kikez Pots and Pans a catering company of high repute in May 1999 that has since been in the business of providing quality catering services to MNCs and corporate clients like;
THE BRITISH COUNCIL, LAGOS
JNC INTERNATIONAL
TRIGEN HEALTHCARE SOLUTIONS
ASTRAZENECA
UTC NIG. PLC
KINGS COLLEGE OLD BOYS ASSOCIATION
UNITY SCHOOLS OLD STUDENTS ASSOCIATION
EMTS – ETISALAT
WESTCOMM WIRELESS LIMITED
CRI- CRITICAL RESCUE INTERNATIONAL
NIGERIAN GERMAN CHEMICALS
KPMG
DOWEN COLLEGE, LAGOS
BRIDGEHOUSE COLLEGE, LAGOS and
THE PINEFIELD SCHOOLS, LEKKI.
In 2009 she added event management activities to her portfolio and coordinated and managed  International seminars as well as hitch free events for corporate clients like
DRNL CONSULT/BNP PARIBAS EXPORT CREDIT FINANCE SEMINAR, JUNE 2010
NIGERIA ARMY FINANCE CORPS – ANNUAL NASA DAY FEBRUARY, 2009.
Between 2000 and 2001 Oluyinka worked part time with Superior Tutors and taught French for beginners. Some of her former students are the former M. D Of Nigerian Breweries Mr. Festus Odimegu and his wife Stella.
In 2014 Oluyinka founded The place of praise, and plays hostess and leads worship at a weekly praise meeting (Wednesdays 12-1pm).
She is a prolific writer, a teacher/trainer and an entrepreneur.
She currently runs Superior Tutors which specialises in preparing students for the IELTS  as well as running courses on basic front office skills.
She sits on the board of Golden Oriental Take-out and LEKKI Golden Suites.
Oluyinka Ego-Martins is happily married to Timothy Ego-Martins and they are indeed blessed.
Ifeoluwa Jaiyesimi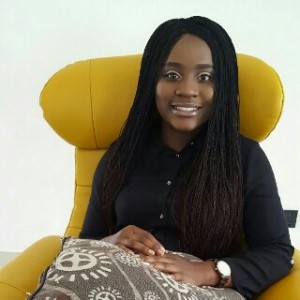 Ifeoluwa Jaiyesimi is an enthusiastic lover of Christ. She is passionate about spreading the Word of God, especially to people in the younger generation.
She is currently studying law as her undergraduate degree in the University of Essex, United Kingdom. She previously attended Educational Advancement Centre, Ibadan, Nigeria for her A-levels and Christ Ambassadors International College for her secondary education, where she held the post of Senior Prefect.
Ifeoluwa is the second of two children. She enjoys spending time with family, reading inspirational content and being creative. She also has a flair for music.
When she is not studying or attending lectures she volunteers at the local community youth club.
One of her greatest dreams is that the world becomes a better place where we will stay basking in the love, grace and mercies of God.
Word of advice,
Matthew 6:33 King James Version (KJV)
But seek ye first the kingdom of God, and his righteousness; and all these things shall be added unto you.
Olajide Charles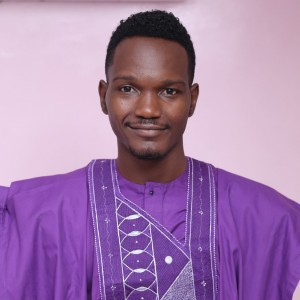 Jide Charles is an entrepreneur and the Founder and Lead Developer at Exploits Group. He believes nothing is impossible and is passionate about providing solutions to unique challenges using ICT and Media as tools.
Jide loves to work on website application projects and motion-graphic designs. He is a Christian and serves as a leader in the Media Department of Harvesters International Christian Center.
Jide loves to cook, travel and spend time with family and friends. He is married to his best friend, Busola Charles.