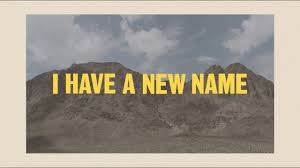 A NAME FROM GOD
In Yoruba land, traditionally, a child is named on the eighth day after birth. Depending on what the parents want, it could be anything from a close family gathering to a large social gathering of more than a hundred guests.
Before the advent of Christianity into Nigeria through, first, the Portuguese  in the 15th century and then through the Church of England  in the 19th century,  personal/first names were given to babies from the following categories:- generic names  which are given based on the child's presentation at birth or the circumstances of birth. These names are also referred to as pre – destined names. Other names were given based on people's belief in reincarnation or in the gods they served, some were given based on the profession of the father or on expectations for the future of the child. Some names were given as prophecies for the future of the family (because of the birth of the child) or names describing the circumstances of the parents at the time of the birth of the child. (i)
In the early days of Christianity, baptism was encouraged, not just for the new born but for adults as well. At baptism a new name was then given which was called a Christian name or a baptismal name and was always a name from the bible. Some even began to give their children English names that were not necessarily biblical. With education and exposure however, it became clear that "Christian" names did not have to be English or from the bible. So people became inspired by scripture to give beautiful,  well meaning names to their children.
My name is  "OLUYINKA" , which literally means "THE LORD SURROUNDS ME". The inspiration for this name is as follows "Just as the mountains surround Jerusalem,  so the LORD surrounds his people, both now and forever." Psalms 125:2 NLT Now, this name is not my exclusive preserve. It is a name by which each and everyone of us can be called because it is a name from the Lord.  At this time when there is so much, fear, anxiety and uncertainty around, let me challenge us to go to the word of God and look for a scripture that best describes what we want God to be doing for us as the days wear on. Then make a name out of it. (Please feel free to share your new names with me.)
As a Yoruba native speaker, I will be happy to start us off on some such names while you can add as many more as you would like. I will write the name, give the meaning and then the inspiration from scripture.
OLUWAPELUMI – "The Lord is with me."   "Fear thou not; for I am with thee: be not dismayed; for I am thy God: I will strengthen thee; yea, I will help thee; yea, I will uphold thee with the right hand of my righteousness." Isaiah 41:10KJV
MOGBEKELOLU – "I trust in the Lord."  "Let not your heart be troubled: ye believe in God, believe also in me." John 14: 1 KJV
TOLORUNLEKE – "God is always victorious."  "But thanks be to God, which giveth us the victory through our Lord Jesus Christ." 1 Corinthians 15:57 KJV
IRETIAYO – "Looking forward to something joyful."  "There is indeed a future, and your hope will never be cut off." 
Proverbs 23:18 God's Word Translation
OLUWADARA – "God is a good God."   "Taste and see that the Lord is good. Oh, the joys of those who take refuge in him!" Psalms 34: 8 NLT
OLUGBOTIWA – "God hears/d our prayers."  "And it shall come to pass,  that before they call, I will answer; and while they are yet speaking,  I will hear." Isaiah 65:24 KJV
The above names are from God. I can call myself whichever one I choose depending on how I need God at this time. Do I want to see His goodness in my life right now, then I am "OLUWADARA. " We need God to give us victory over the scourge of COVID 19.  So I am now "TOLORUNLEKE."
What are you looking up to the Lord for in these days?  What is weighing you down? What is making you sad? Go search through His word and find a name that says He can lift you up and that He can give you joy. Let them be your new names. Be inspired in the word of God.
THE LORD WILL GIVE US ALL BEAUTIFUL NAMES!.
OLUYINKA (The Lord surrounds me) EGO-MARTINS ©
i. Reuben Oluwafemi Ikotun: New trends in Yoruba Personal Names among Yoruba Christians