A PRICELESS, PRECIOUS GIFT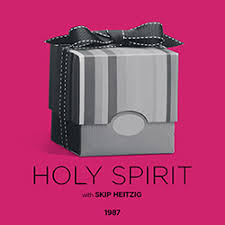 A PRICELESS, PRECIOUS GIFT
We all love to receive gifts; and though exquisitely packaged ones are preferred to those that are hastily and carelessly put together, the thought of receiving a gift is always a delight.
Lately, I wondered what it is that people think or feel when choosing a gift for someone. I realised that what determines the gift is the relationship between the giver and the receiver. If you have a special relationship with someone and you feel deeply for them, you would want to give them a worthwhile gift. You might take time to think about what they need or what they would like or benefit from before going to get the gift and then you will carefully make a choice for them. If, however you do not care much for the recipient, you might not even bother to give them anything at all. And if you do, it would just be to "fulfil all righteousness" (as they say).
There are gifts and there are gifts. And it is possible that we have given and or received gifts that have cost so much that if others had an idea of the price tag, they would gasp. Most parents spend obscene amounts of money on their children. And whenever they make a promise of a gift to them, they most often fulfil that promise.
Today, I would like to tell you about a Father that gives a gift to His children for the simple reason that He loves them very much. He is my Father and He is your Father too. He is our Heavenly Father. Jesus told His disciples to wait for the gift that God had promised. "And when they came together, he gave them this order: "Do not leave Jerusalem, but wait for the gift I told you about, the gift my Father promised." Acts 1:4 Good News Translation  This is a gift that no amount of money can ever buy; ("But Peter replied, "May your money be destroyed with you for thinking God's gift can be bought!" Romans 8:20 NLT) yet  it is a gift that has indescribable power. "And if the Spirit of Him who raised Jesus from the dead lives in you, He who raised Christ Jesus from the dead will also give life to your mortal bodies through His Spirit, who lives in you." Romans 8: 11 Amplified  The Holy Spirit is the Spirit of our Heavenly Father and is a gift to us. According to the above scripture in Romans 8 :11, it is written that the same Spirit of our Father, dwells in us. I am not sure that I can ever totally get my mind around that truth. IT IS HUGE!!  This gift is given to us because of the depth of love that God our Heavenly Father has for us His children.  "If you then, who are evil, know how to give good gifts to your children, how much more will the heavenly Father give the Holy Spirit to those who ask him!" Luke 11:13 English Standard Version   Did you get that? We have to ask for that gift. This tells me that it does not matter who we are. We only need to ask for the gift and it will be given. This also speaks of a generosity like no other. I do not read of any criteria or requirements to be met before one can ask for or be given the gift of the Holy Spirit.  All that is written is "Ask!" 
This gift is more precious than any precious jewel you can ever own. The closest person to anyone is their spirit within them; who is with them every second of every minute and never leaves them. The closest person to God is His Spirit and God does not hold His Spirit back from us. Who gives what is closest to them out as a gift? Only God could ever do that. And that makes the gift very special.
The Spirit of our Heavenly Father is a complete package. If we receive this gift, we are settled for life! The Holy Spirit is a gift that keeps revealing other gifts. He is the Spirit of power and boldness, 2 Timothy 1:7; He is the Spirit of joy, Acts 13:52; He is the Spirit of love Romans 5:5;  He is the Spirit of wisdom, understanding,  knowledge,  skill and ability. Exodus 31
Whenever we are given gifts, we normally use them.  Remember the saying "Do not look a gift horse in the mouth". Well this is not the time to be faffing around with the gift of the Holy Spirit. Ask from God, and the gift is all yours and when you receive Him,  know that you have received power, boldness, love, joy, wisdom, understanding,  skill , ability and so much more.
CHERISH THIS GIFT; CHERISH THE HOLY SPIRIT. 
HE IS A PRICELESS GIFT.
OLUYINKA EGO-MARTINS ©