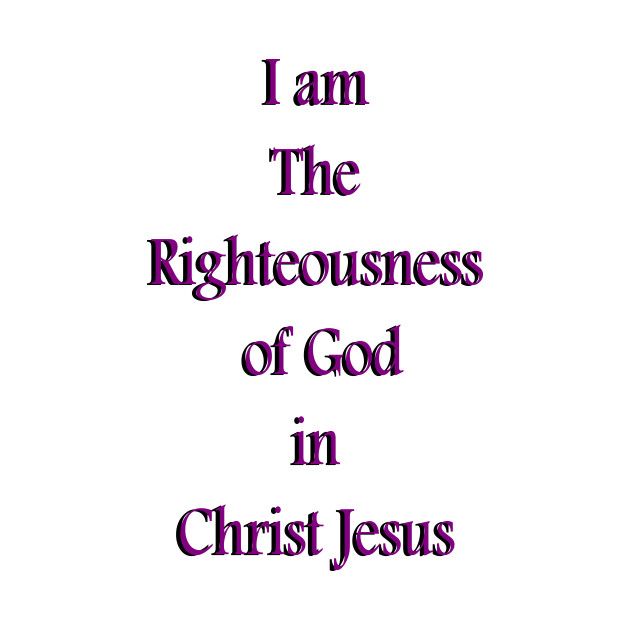 IT'S A LOVE THING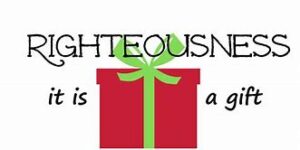 Hello everyone! It is indeed a very lovely day.
Well, for me it has been a very exciting past few days.  
Here is why. A couple of years ago, I wrote some scriptures and put them up on the wall in my bedroom. They are the first thing I see when I wake up and the last thing before I go to sleep. One of them is this "God made him who had no sin to be sin for us, so that in him we might become the righteousness of God." 1 Corinthians 5:21 NIV (I had paraphrased it thus: I am the righteousness of God in Christ.) So I often find myself saying this to myself over and over again. Let us remember the saying that goes "what we feed grows" or that "what we focus on becomes magnified." And that is exactly what happened.
As I began to focus on this particular scripture of 1 Corinthians 5:21, things began to happen. The first thing was that I became very aware and conscious of the fact that God loves me passionately. (I found myself often making reference to that last year.) This year however wave after wave of revelation has been coming to me about this scripture. Please let me share a few things with you about this new identity of mine; being the righteousness of God in Christ.
For starters, this righteousness is a gift.  "For if, by the trespass of the one man, death reigned through that one man, how much more will those who receive God's abundant provision and the gift of righteousness reign in life through the one man, Jesus Christ." Romans 5:17 NIV We were given this gift through Jesus, when He took our sin upon Himself and gave us His all. Simply put, Jesus exchanged his righteousness for our sin and all our sin was judged on the cross when He suffered and died. And now God sees us as righteous.  Are we aware that such a gift is there for us to receive? Like any gift given one must, acknowledge it and accept it, of course with gratitude. So I began actively thanking God for the gift of righteousness; literally as many times a day that I could remember. And honestly, that took my mind off a lot of other things that had the potential of weighing me down.
Secondly, I got to find out that this particular gift of righteousness truly has nothing to do with us but everything to do with the finished work of Christ at Calvary. Meaning if I ever thought I was on my very best behaviour, I would NEVER qualify to be righteous. My so-called best deeds would still appear like filthy rags before God.   "All of us have become like one who is unclean, and all our righteous acts are like filthy rags;" Isaiah 64: 6a NIV This immediately opened my eyes to the truth that the gift is a real priviledge which I could never deserve. The best way therefore to show my gratitude is by thanking God for the gift.
Next, I discovered that this righteousness is a weapon. Yes that is correct – it is a weapon to attack the enemy and to defend ourselves too. "We faithfully preach the truth. God's power is working in us. We use the weapons of righteousness in the right hand for attack and the left hand for defense." 2Corinthians 6:7 NLT  That is the reason why it is a weapon of warfare. Yes please, one of the ones used to pull down strongholds. In Ephesians 6:14 KJV, it is written that we must "Stand therefore, having your loins girt about with truth, and having the breastplate of righteousness." The work of the breastplate is to protect the heart and it is in the heart that we must believe the truth that we are righteous, not by our own effort but by the finished work of Christ.
If we know this truth and accept this gift we will find that we can no longer be intimidated. Accepting the gift of righteousness and knowing our new identity in Christ is powerful.  Our status changes immediately. We have become God's priority.
"The eyes of the Lord are upon the righteous, and his ears are open unto their cry." Psalm 34: 15 KJV
"The righteous cry, and the Lord heareth, and delivereth them out of all their troubles." Psalm 34:17 KJV
"For thou, Lord, wilt bless the righteous; with favour wilt thou compass him as with as with a shield" Psalm 5:12 KJV
These are just some of the benefits that accrue to us when we believe that Jesus took or place on the cross and and when we gladly accept the amazing gift of righteousness that God is giving us.
It is as I continue to search for and find out more benefits of this great gift, that I am so excited. I encourage you to do the same. It will do you a world of good.
This gift of righteousness was given from a heart of love from the Father to us His children. It is all about the love He has for us.
ACCEPT THE GIFT TODAY, IT'S A LOVE THING!
OLUYINKA EGO-MARTINS©