STRATEGIES OF THE MASTER!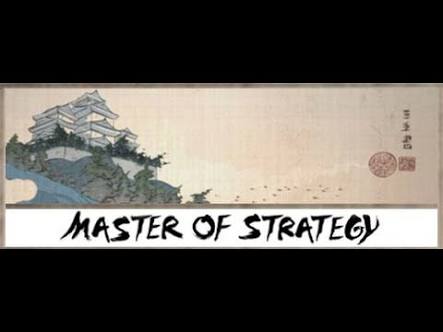 STRATEGIES OF THE MASTER
God, our Heavenly Father is a Master Strategist and honestly, sometimes His strategies are rather bizarre. Yet He always knows exactly what He is doing. "For I know the thoughts that I think toward you, saith the LORD, thoughts of peace, and not of evil, to give you an expected end." Jeremiah  29:11 KJV There are occasions when He uses our enemies to display His glory. He makes an open spectacle of them. "And I, behold, I will harden the hearts of the Egyptians, and they shall follow them: and I will get me honour upon Pharaoh, and upon all his host, upon his chariots, and upon his horsemen." Exodus  14:17 KJV The preceding scripture tells of when God purposed to make the Egyptians stubborn in their pursuit of the Israelites whereby the Egyptians would believe that they could capture the Israelites in order to enslave them again. Yet it was all part of God's plan to ridicule the Egyptians, get rid of them completely and set His people free. And that was exactly what God did when they drowned forever in the red sea. "Pharaoh's chariots and his host hath he cast into the sea: his chosen captains also are drowned in the Red Sea."  Exodus 15:4 KJV 
God also uses the simple things to confound the wisdom of the wise. "But God hath chosen the foolish things of the world to confound the wise; and God hath chosen the weak things of the world to confound the things which are mighty;" 1 Corinthians  1:27 KJV When David was anointed, he was no longer a mere man. He was filled with the spirit of God. (1 Samuel 16:13) So really Goliath should have been running for his dear life if only he knew that the seemingly confused young lad coming at  him with stones was not an ordinary boy. He was carrying on the inside of him the One who has all power in His hands. Goliath might have thought himself wise as far as experienced warriors went but God used what looked foolish to make nonsense of Goliath's "wisdom".  "So David triumphed over the Phiĺistine with only a sling and a stone, for he had no sword". 1 Samauel 17:50 NLT Now how is that for an arsenal!
There is this strategy I find very interesting. It is of Multiplication in thanksgiving. When our Lord and Saviour, Jesus Christ had to feed a multitude with very little resources,  He did not grumble to Daddy. Instead He gave thanks for the little He had.
"Then Jesus took the loaves,  gave thanks to God, and distributed them to the people.  Afterwards he did the same with the fish. And they all ate as much as they wanted." John 6:11 NLT Is there perhaps something that you have been asking God for; why not start right now by appreciating Him for that which you already have and then wait and let Him do the rest? Because He will.
Whenever it looks like the opposite of what you are expecting is happening in your life, please stay calm and focus on Jesus. Our Saviour, Jesus Christ, came to save and set us free. Yet He was led like a lamb to the slaughter, captured by vicious violent men who eventually killed Him by nailing Him to the cross. He certainly did not look like much of a Saviour then when He could not save Himself. And the enemy must have thought it was all over.  But alas! They had no idea that God's greatest plan of redemption was unfolding. When Jesus rose from the dead on the third day,  it was in Glory. Even death could not hold him down. He arose a victor from the dark domain.
So please let not your hearts be troubled. If it did not work out, or add up, or come up to speed, or look great, last year; do not fret. It must be part of God's plan. He must be preparing a better deal or teaching us a lesson or just waiting for the time when it will be most beautiful.
I leave you with the words from the first and last stanzas of this beautiful hymn "God is working his purpose out" by Arthur Campbell Ainger 1841-1919
"God is working his purpose out    
As year succeeds to year
God is working his purpose out   
And the time is drawing near
All we can do is nothing worth   
Unless God blesses the deed
Vainly we hope for the harvest-tide    
Till God gives life to the seed."        Arthur Campbell Ainger (1841 – 1919)
Let the Lord Jesus, our Master Strategist take charge.
Welcome to 2019!
OLUYINKA EGO-MARTINS ©