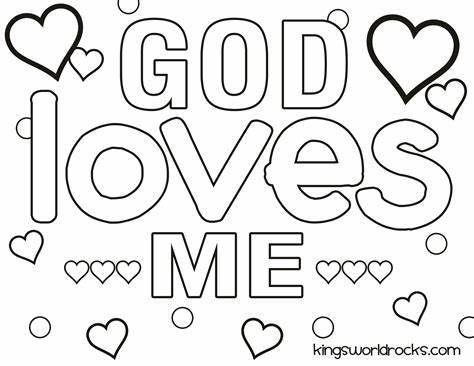 YES! HE LOVES ME!!!
Years ago, teenage girls used to play a game to determine whether or not the guy they had a crush on felt the same way about them. They would do this by alternately saying "He loves me; he loves me not;" while pulling the petals off a flower. Whatever they said while pulling off the last petal was then the truth (according to them) about the way the person felt about them. Though this was a game, I hate to think of how many young girls would have been hurting if they pulled out the last petal on "He loves me not!" Through the ages, unrequited love has been the cause of grief, shame or pain. Leah, the first wife of Jacob, was in a marriage to a man that did not love her.  "When the LORD saw that Leah was unloved, he enabled her to have children, but Rachel could not conceive. So Leah became pregnant and gave birth to a son. She named him Reuben, for she said, "The LORD has noticed my misery, and now my husband will love me." Genesis 29:31-32 NLT
Leah conceived of and gave birth to her fourth child by Jacob before she realized the futility of hoping that her husband would come to love her. She named that fourth child, Judah, which means Praise. "And she conceived again and bore a son, and said, "This time I will praise the LORD." Therefore she called his name Judah. Then she ceased bearing." Genesis 29:35 (ESV) Smart woman if you ask me.
Whatever your status in life is, you can always be confident that there is One who loves you exactly as you are. He is our Heavenly Father. I call Him, Abba. His love for us is not determined by what we did, what we are doing or what we are yet to do. And it is definitely not determined by any games.  "For this is how God loved the world: He gave his one and only Son, so that everyone who believes in him will not perish but have eternal life." John 3:16 (NLT)
When we love someone, especially our children, we always want the best for them. And we do all within our "limited" power to protect them from harm. This is exactly how God wants us to see Him. God wants us to know that He loves us unconditionally and that He wants only the best for us. "For I know the plans I have for you," says the LORD. "They are plans for good and not for disaster, to give you a future and a hope." Jeremiah 29:11 (NLT) God, our Father, is the Almighty and all power belongs to Him. It means all that power is available to protect us from evil. When we know that we are loved by another it feels good. The love of a parent, of a spouse, or  of a child is reassuring and somewhat comforting. Now imagine, know and believe that the love of our Heavenly Father, is so much more. And let that reassure and comfort us. Whenever I am not sure how happenings around me will turn out, I always comfort myself by saying "God loves me and He will never allow evil to befall me." That gives me peace and a deep sense of security even if all around me is chaotic.
So here is the thing, God is the creator of the heavens and the whole earth; He is the Almighty; He is the Lord, God of hosts, He is the Great I am; He parted the Red Sea; He knows the beginning from the end and He is the Beginning and the End. We will never have to guess whether or not He loves us by pulling out petals from a flower. Leah must have realized something when she called her fourth son Judah. She began to focus on the One who loved her. It is the all-seeing, all-knowing God who sees us when we are weak, tired or struggling with anything and who can turn it around for our good.
AND…YES; HE LOVES ME!  (He loves you too!)
OLUYINKA EGO-MARTINS©