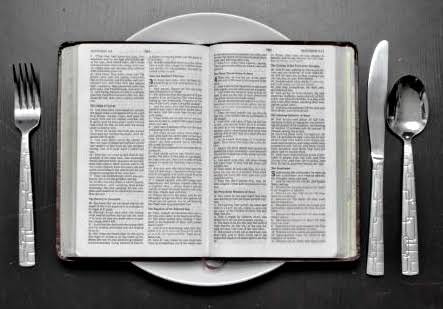 CHANGE YOUR DIET! 
Recently,  a mother shared with me the challenges she faced when she wanted to stop nursing her baby and put him on formula. Her paediatrician had suggested a particular brand which seemed to be quite popular on the market and with a lot of other mother's at the clinic. So she was  happy to go with it. However,  a few days down the line she began to take note of some changes in her baby. He became restless all day, he was not sleeping well at any time, he was constipated and very irritable which made him cry a lot.  She was very worried and so she called to see the doctor detailing all the symptoms she  observed.
The doctor simply smiled and said that before taking any tests or prescribing any medication for baby she should change said formula and further observe baby for a couple of days. The doctor recommended another brand of formula which she bought on her way home. After baby's first meal with the new formula, the first thing that happened was that he burped easily without her having to rub his back for a long time. "Looks good"; she thought to herself. Over the next few days he became peaceful and regained his calm, slept for longer hours and had fairly regular bowel movement. The bottom line is that she got her happy baby back. Thank God for that. And thank God she made the change quickly.
While pondering on her experience it occurred to me that this is really what happens when we are not feeding on the word of God.Remember what Jesus said "…It is written,  Man shall not live by bread alone, but by every word that proceedeth out of the mouth of God." Matthew 4: 4 KJV So here is the thing, we should make an effort for God's word to become our priority. When other literature takes priority over the word of God in our lives we run the risk of being restless and fretting at every slight obstacle that pops up along the way. In order to avoid such a situation remember we are told to "Rest in the LORD, and wait patiently for him: fret not thyself because of him who prospereth in his way, because of the man who bringeth wicked devices to pass."  Psalms 37: 7 KJV When you rest in the Lord it means you have faith in His word.  And how can we have faith in His word if we are "eating bread alone" and not the words coming out of God's mouth? The Psalmist tells us "It is useless for you to work so hard from early morning until late at night, anxiously working for food to eat; for God gives rest to his loved ones." Psalms 127: 2 NLT When we spend time in the word of God we will find that even the demon of insomnia must bow. It is the One we love that we spend time with. If we say that we love God, then  studying His word should not be a problem and therefore as beloved of God we should not be sleep deprived.
When her baby was feeding on the formula that did not work well with his system he was always constipated. He would not pass out waste as and when due. When we are "eating bread alone" we can be sure of being severely constipated. There is no fibre there to help things move along. But seriously what will happen is that we will not sieve out the things that are not meant for us. They will remain there and if we do not tackle them they become a part of us. We wil find ourselves getting excited by things that should repel us. "They furnish wine and lovely music at their grand parties- lyre and harp, tambourine and flute- but they never think about the Lord or notice what he is doing." Isaiah 5 : 12 NLT
The word of God is extremely important to our livelihood. It is as simple as that.  While thinking on this it also occurred to me that what we "eat" will make an overall difference in our lives. So the deliverance is great, as are the laying on of hands and mountain top visits. But what use will they be if we go through them and come back to our feasting on "bread alone"?
Like the mother who made a quick change to her baby's formula and saved herself and baby, endless sleepless nights and days of discomfort and pain, please make your change now if you have to. Bread is good especially with butter but there is a better diet out there. It is the "WORD OF GOD".
Feed on it like your survival depends on it, because it does.
Change your diet now!
OLUYINKA EGO-MARTINS ©