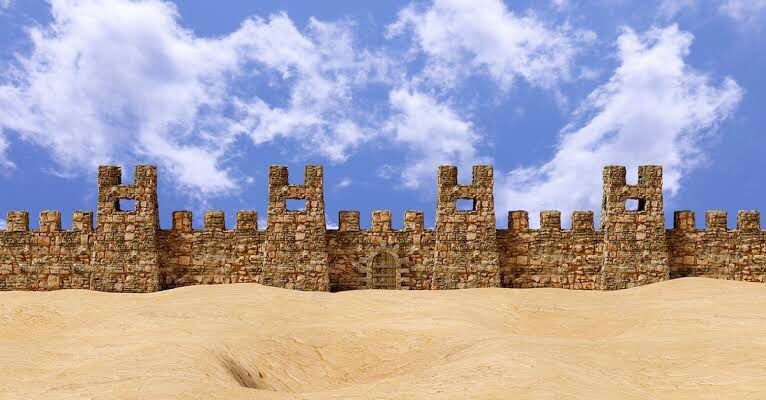 CONSISTENCY.
We live in a world of now; instant noodles, 5G Internet service and online shopping with same-day delivery. We have access to a multitude of things at the tap of a button. There was a time when people communicated with smoke signals, at some point there were telegrams but now you can talk to anyone anywhere in the world at anytime with a mobile phone. Technology keeps improving our daily living by making things smarter and faster. However, what happens when we have to wait for something? Because we are used to getting things instantly we may find it difficult to wait for anything. This is where consistency comes in.
A simple dictionary meaning of consistency is the quality of always behaving or acting in a similar way; it can also refer to continually performing an action. An example of consistency in the Bible is seen in the fall of Jericho. In the book of Joshua Chapter 6 God told the Israelites to march around Jericho for seven days, and on the seventh day march around seven times.  They did as God had instructed and on the seventh day the walls of the city came down. God is an all-powerful God and the walls of Jericho could have fallen without the Israelites even marching, but I believe God was trying to make them understand that victory would come, but they first had to be consistent in going after that victory.
Daniel is someone in the bible who lived a consistent life when it came to serving God. From when he was a young man, Daniel did not defile his body with the Kings meat (Daniel 1:8). And even in his older years he was also consistent in his prayer life (Daniel 6). Daniel was so consistent in his serving God that his adversaries "could find no corruption in him". Daniel 6:5 New International Version  "We will never find any basis for charges against this man Daniel unless it has something to do with the law of his God." Regardless of  what his adversaries were plotting, the Bible says in Daniel 6:10 New International Version that "Three times a day he (Daniel) got down on his knees and prayed, giving thanks to his God, just as he had done before". This is what Daniel was known for, he had always been this way and no decree was going to stop him from serving his God.
God himself is consistent; his word never fails and his promises remain the same. Psalms 89:34 New International Version says "I will not violate my covenant or alter what my lips have uttered". A word often used in the bible synonymous with consistency is "steadfast" , Psalms 107:1 New International Version says "Give thanks to the Lord, for he is good; and his steadfast love endures forever."
How is consistency applicable today you may ask? Well, despite all the technological advancements in the world today there are so many things consistency can help with, it could be learning a new skill, or developing a hobby. For example if you are learning to play the piano, your first attempt may not be good, even Mozart didn't become Mozart overnight. There isn't one single day you become an excellent pianist, but consistency will develop any skill overtime, the more one practices the better one gets.
Recently, a Nigerian athlete Oluwatobiloba Amusan broke a world record in 100m Hurdles, although it took her 12.12 seconds to break the world record,  there must have been countless hours of hard work, training, practice and most importantly, consistency. She kept going and was able to accomplish an astonishing feat.
Ultimately, we should be consistent in our walk and relationship with God. If you want to have a stronger prayer life, pray more. If you want to have a better understanding of the word, spend more time studying the word, there are no short cuts or quick fixes, we just have to be consistent.
Galatians 6:9 (English Standard Version) says "And let us not grow weary of doing good, for in due season we will reap, if we do not give up."
 1 Corinthians 15:58 (English Standard Version)  says "Therefore, my beloved brethren, be steadfast, immovable, always abounding in the work of the Lord, knowing that your labour is not in vain in the Lord."
So I encourage anyone reading this, be consistent, continue doing the good work you are doing, in the Lord your labour is not in vain.
Ifeoluwa Jaiyesimi. ©
The Revolutionary Righter. ©