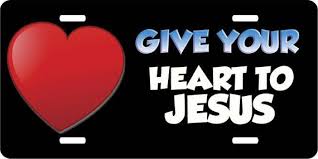 GIVE HIM YOUR HEART
I remember a song by the Swedish musical "Super group" ABBA ; that goes "Thank you for the music". Some of the lyrics say "Mother says I was a dancer before I could walk, she says I began to sing long before I could talk…." I often feel that this is the case with me. I love music! And this is the reason why I often make reference to one song or another on this blog. Today I am inspired by a song from The Brooklyn Tabernacle Choir.
Christmas time,  besides being symbolic for the birth of our Lord and Saviour, Jesus Christ, is associated with "Giving" – Giving of gifts to family, to friends, to loved ones, to the poor, to the needy, to the less privileged, even sometimes to those who are more privileged than us (because we hope to gain something from them at some future date); to someone who did us a favour in the past; and these gifts range from the mundane to the most unusual. Though hampers filled with food and drinks are very common; in Nigeria where I come from it is not unusual for people to present gifts of fabrics,  bags of raw rice, live animals like chickens, rams or even cows at Christmas. And how ever much or little is spent, the fact remains that giving is very prevalent at this time of the year.
Yet no matter what we are giving or have given and to whoever,  there is still room to give the most important gift of all to the most important person. The most important gift is our heart and the most important person is Jesus. We must not get blinded by all the lights and activities of the season. It should be an opportunity to rededicate and give our hearts to Him. After all we always say He is the reason for the season. And giving our hearts to Him is what He requires of us.  "Jesus said unto him, Thou shalt love the Lord thy God with all thy heart, and with all thy soul, and with all thy mind." Matthew  22:37 KJV  
When our hearts are far away for Jesus, we expose ourselves to all kinds of harmful situations. We risk getting God angry. And even if that anger is just for a moment the consequences could be far reaching. "And the LORD was angry with Solomon, because his heart was turned from the LORD God of Israel, which had appeared unto him twice," 1 Kings  11:9 KJV  Let us turn our hearts to the Lord.
When our hearts wander away from the Lord it is easy to do wrong. "And he did evil, because he prepared not his heart to seek the LORD. " 2 Chronicles 12:14 KJV and when that happens the Lord will distance Himself from us. "A froward heart shall depart from me: I will not know a wicked person. Psalms  101:4  KJV 
Christmas time is celebrated in the last week of the year when most people tend to reflect on the outgoing year so the Lord can guide them into the coming year. But "If I regard iniquity in my heart, the Lord will not hear me:" Psalms  66:18  KJV Then it must be a good time to give one's heart to Jesus so He can hear all we have to tell Him.
Let us therefore not be all about Christmas only with the lights, the trees, the shopping frenzies,  new clothes,  food, drinks, Christmas carols, Christmas cards and greetings. Let us dedicate our hearts to the Lord because it is really what He would like. "This people draweth nigh unto me with their mouth, and honoureth me with their lips; but their heart is far from me."  Matthew  15:8 KJV Bring your hearts back to the Lord.
No wonder we are told "Guard your heart above all else, for it determines the course of your life." Proverbs 4:23 NLT  When we give our hearts to Jesus we can be sure that it will be well guarded and guided.
THIS CHRISTMAS GIVE YOUR HEART TO JESUS!
HAVE YOURSELF A MERRY CHRISTMAS!
OLUYINKA EGO-MARTINS ©