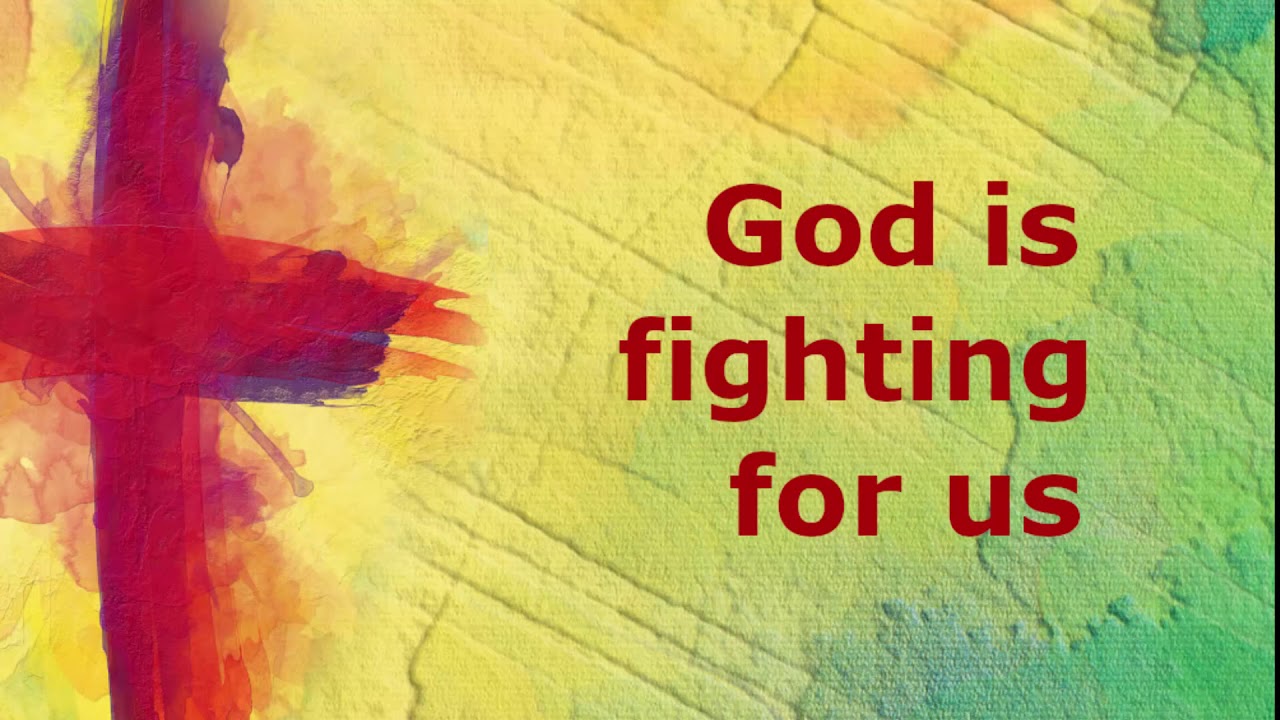 GOING TO WAR
This is a subtitle from the twentieth chapter of the book of Deuteronomy. The first verse reads thus: "When you go to war against your enemies and see horses and chariots and an army greater than yours, do not be afraid of them, because the Lord your God, who brought you up out of Egypt, will be with you." Deuteronomy 20:1 NIV
The use of the adverb when at the start of the scripture above refers to the time of a future situation or condition that we are certain of. This tells us immediately without any doubt that we will go to war. So what then is war? There are a few definitions for war. The most obvious is that it is a state of open and declared armed conflict between nations. War can also be defined as a struggle or competition between opposing forces or for a particular end. For the purpose of this article, we will be referring to the second definition of war above.
The particular end of every believer is to make it to heaven to spend eternity with Jesus, who has promised us that He has gone ahead to prepare a place for us. But we have an adversary whose particular end is to derail us and drag us down to the pits of hell with him. This means we are at opposing camps with that enemy, the devil. We are at war with him. "Stay alert! Watch out for your great enemy, the devil. He prowls around like a roaring lion looking for someone to devour." 1 Peter 5:8 NLT
There is a Latin proverb that goes thus: "to be forewarned is to be forearmed." The scripture from Deuteronomy above is a warning to us. By saying "When you go to war" it means that at some time in the future war is certain. But we are not just being put on notice in order to create fear or anxious thoughts in us; we have also been given a solution to the problem of war: which is to stay focused on Jesus and remember what He did in times past. If there is anyone who claims they have nothing good to remember Jesus for, let them remember testimonies of His goodness in the bible.
We have also been warned that the enemy might come in different ways, forms, shapes and sizes. This tells us that we are not to expect a particular pattern or tactic of the enemy.  The end he is fighting for is to pull us down. This is why we must Stay Alert! And we must NOT to be afraid. We are to remain confident of these three things:
God is with us
God will fight for us
God will bring us out victorious
"For the Lord your God is the one who goes with you to fight for you against your enemies to give you victory." Deuteronomy 20:4 NIV
There is so much going on around us now that is threatening to our lives, health, peace and security. In spite of them all, God wants us to put our trust in Him. There are obvious physical threats. But what about emotional and mental threats as well which often go undetected until it is almost too late? Focus on the word of God is the answer to all these threats. When we are in the word, we will not be afraid. We must determine to spend less time on social media. There is no help there. It is wave after wave of depressing images or reads or information.
Everyone is entitled to their opinion and can write anything they like. But the problem starts when we read some of these things and take them as the truth. Or view them and begin to panic. Some of them are facts but they are not the truth. We must not allow other people's personal experiences dictate our future. Read what God is saying to us in His word. We have to spend time there to know the truths therein. Anything that threatens is evil. That is not God's plan for us. "For I know the plans I have for you," declares the Lord, "plans to prosper you and not to harm you, plans to give you hope and a future." Jeremiah 29:11 NIV God has a great future for us His children.
I met a lady during the COVID 19 lockdown in 2020. By the end of that year when I met her again, she confessed that it had been one of her best years yet. I am sure she was not spending time on social media getting scared. The word of God is the only truth. And it is the truth that will liberate us from the shackles of fear; fear of sickness and disease at old age, fear of a worse tomorrow, fear of loss, fear of being attacked. All kinds of fear.
Whatever challenges come our way in this season, let us keep our focus on Jesus and know that He is the One who goes ahead of us to give us victory.
THERE IS NO NEED TO FEAR. WE WILL BE VICTORIOUS IN THIS WAR BECAUSE GOD IS FIGHTING FOR US.
OLUYINKA EGO-MARTINS©