IT IS SPRING; TIME TO BLOSSOM!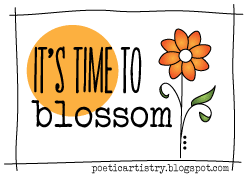 IT IS SPRING; TIME TO BLOSSOM! 
We are still in the Spring.
Springtime is one of the four seasons which comes right after winter and just before summer (which comes before autumn).  "To every thing there is a season, and a time to every purpose under the heaven:" Ecclesiastes  3:1 KJV  So there is a purpose for this season of spring we are experiencing now. Spring is particularly characterised by the warming up of the temperature after the frosty cold of winter or the dry, dusty and sometimes very chilly harmattan which is experienced in the West African subcontinent. But I also found that Spring is the time for warfare. The reason why battle was a common occurrence in Spring was simply because it was easier for armies to camp out and the days were longer and clearer and targets could be properly identified.
"It was now spring, the time when kings go to war. David sent out the whole Israelite army under the command of Joab and his officers. They destroyed the Ammonite army and surrounded the capital city of Rabbah, but David stayed in Jerusalem. " 1 Samuel 11:1 Contemporary English Version
"Then Elisha died and was buried. Groups of Moabite raiders used to invade the land each spring." 2 Kings 13:20 NLT 
However, something remarkable happened when Elisha died and was buried. His bones brought a dead man back to life!  So maybe springtime is not just about battles and temperatures rising, but also about revival. See what happened.  "Once when some Israelites were burying a man, they spied a band of these raiders. (The Moabite spring raiders) So they hastily threw the corpse into the tomb of Elisha and fled. But as soon as the body touched Elisha's bones, the dead man revived and jumped to his feet!" 2 Kings 13:21 NLT  Totally awesome!
Our Lord and Saviour, Jesus Christ also went to battle in Spring. That Spring, Jesus fought and defeated death finally. "Death is swallowed up in victory." 1 Corinthians 15 : 54 KJV According to the Gregorian calender, the celebration of the Resurrection of our Lord Jesus, also known as Easter normally happens in the Spring. Which I find very appropriate. Because the narrative has changed. Springtime is no longer about battles and warfare. But is now synonymous with blossoming, rebirth, reawakening,  renewal, regrowth, rejuvenation and resurrection. Therefore any battle planned to bring us down at the time of our springing forth, breaking forth , breaking through or our blossoming will not even stand a chance. Jesus has given us victory once and for all.
Let nothing stand in the way of the new plan you have come up with,  nothing can destroy that new idea. Many of us are learning to do things newly or differently because the old way is no longer safe or acceptable, following the corona virus pandemic.  Maybe it's time to rearrange and reawaken some old dreams. Maybe it's time to learn a new skill so as to remain relevant post COVID-19  Maybe it's time to open ourselves up to new possibilities.  But it is definitely NOT the time to be defeated. Jesus has defeated death, therefore we must let nothing defeat us. This is not the time to despair. It might look bleak now because of the pandemic; but after the "bleak midwinter",  comes the spring. Everybody has not made it through. And the truth is we only have each day as it comes. Still God has brought us this far and we should be truly thankful. We might as well just get a "spring" back in our steps. (every pun intended.)
SO LET US GO AHEAD AND BLOSSOM! IT IS SPRING!
OLUYINKA EGO-MARTINS ©