JESUS CHRIST: OUR ONLY HOPE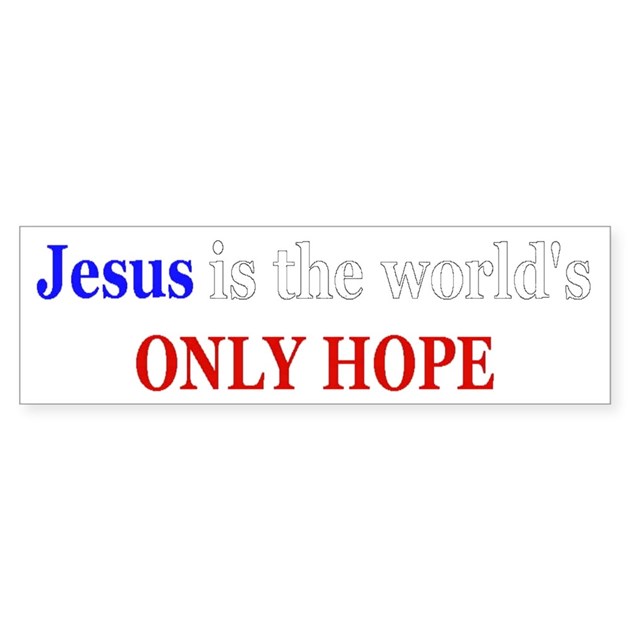 JESUS CHRIST: OUR ONLY HOPE
Wherever we are in the world right now, that country is dealing with one problem or another. We are bombarded on every side by challenges. Mental health conditions are on the rise because people can generally not cope with different situations that keep coming up daily.
In some countries, energy and gas prices are at an all time high.  It is becoming increasingly difficult to keep the houses warm all through the cold winter months. War is ravaging other countries. In other countries, social matters like incorporating and promoting the LGBTQ agenda in the primary school curriculum is causing a stir. A lot of young people the world over are having identity crisis. At home in Lagos, Nigeria we are not spared. We are preparing for our general elections which will come up in less than a month; and it is clear to all that everything has literally fallen apart. Fuel queues are everywhere; our Central Bank has also decided that this is the time to change our currency to new notes (that are not available in banks, but are in surplus at parties and clubs). Even the ATM's are not dispensing cash. Lawlessness is the order of the day as most road users are at the mercy of drivers who pay no heed whatsoever to traffic laws. Food prices and transport costs are rising exponentially. I believe I should stop here.
There is no reason to go on about the decline of a country that has such enormous potential. There is just no point grumbling and complaining. I know it is really tough out there but complaining has never been known to change anything. When we complain it displeases God. "Soon the people began to complain about their hardship, and the Lord heard everything they said. Then the Lord's anger blazed against them, and he sent a fire to rage among them, and he destroyed some of the people in the outskirts of the camp." Numbers 11:1 NLT And complaining is a way of saying we do not trust God. God is not unaware of what is going on, besides He alone knows the end from the beginning. Let us leave the matter in His hands.
Like it was the case during the lockdown of the COVID- 19 months in 2020, while a whole lot of us were lamenting and living in fear, some were actually exploring new possibilities. And they yielded great benefits too.
I have come today to urge us all to desist from complaining. Some of us have our Permanent Voters Cards (PVC) so we must exercise our civic duties. Secondly we must pray concerning the unpalatable situation of things in the country. Believe that prayer changes things. And definitely prayer will change us. "Don't worry about anything; instead, pray about everything. Tell God what you need, and thank him for all he has done. Then you will experience God's peace, which exceeds anything we can understand. His peace will guard your hearts and minds as you live in Christ Jesus." Philippians 4: 6-7 NLT If nothing else, prayer will definitely bring peace to our minds. As we pray we should consciously ask God to take over the current mess we are in and we must trust Him to do so.  Trusting Him will bring peace. But if we keep complaining, we are simply saying that we do not trust Him to handle the problem.  
Right now, so many are without their PVC's and whether or not they were deliberately frustrated in order not to collect them, it is what it is. If then the PVC (or the absence of it) does not guarantee a positive change in our present predicament, the best thing is to begin to call on the name of the Lord because this is surely the day of trouble. And He is the only one who can save us now. "Then call on me when you are in trouble, and I will rescue you, and you will give me glory." Psalm 50: 15 NLT
THOUGH THIS STORM IS FIERCE, IT WILL NOT WASH US AWAY. WE WILL NOT BE MOVED.
No power of hell, or scheme of man will pluck us from His hand.
JESUS REMAINS OUR ONLY HOPE AND HE WILL HELP US NOW, EVEN EARLY!!
LET US CALL ON HIM!
OLUYINKA EGO-MARTINS©