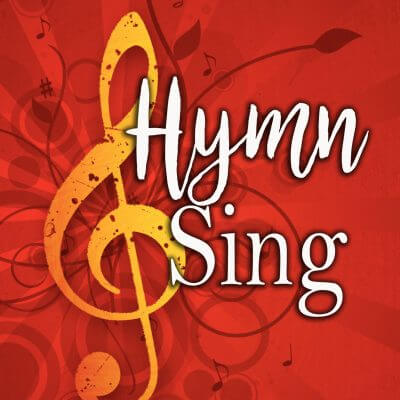 SING HYMNS AND BE HAPPY
I am a lover of hymns. I grew up in the Anglican Church and even joined the choir in my forties; though I attended choir practice twice a week; on Tuesday and Thursday evenings, somehow I never actually joined the procession during Sunday church services before I got married a few years later and left to my husband's church.
In the past and even today, to the Glory of God, I face most challenges head on with a hymn, most of which I learnt many years ago and over the years have committed some to memory. I found out also that there is a scripture reference under every hymn number in our hymn books. This tells us where the inspiration for the hymn came from. I remember more than once when my heart was being overwhelmed, I would find myself singing this hymn: "Through all the changing scenes of life" which is inspired from Psalms 34: 1 and reads thus: "I will bless the LORD at all times and His praise shall continually be in my mouth." While I was doing a Masters Degree at the University College, London, within the first two months, I had my mother send me my Yoruba hymn book from Nigeria and it was my regular companion until I finished the programme a year later. Another time when road repairs were ongoing near my house, and we were having to spend as many as three hours on a routine fifteen minute journey over an extended period of time, hymn singing saw me through most days without grumbling and complaining.  No problem is too big or too small that hymn singing cannot change your atmosphere.
The inspiration for most hymns comes from scripture and this is what we are told about all scripture. "Every Scripture passage is inspired by God. All of them are useful for teaching, pointing out errors, correcting people, and training them for a life that has God's approval." 2 Timothy 3:16 God's Word Translation
Without any doubt, this implies that all hymns are inspired by God through the Holy Spirit. It follows therefore that whenever we are hymn singing, God is saying something to us. Look out for the scripture reference before the hymn and try to meditate on it.
If you ever need a pep talk, a pick-me up or a motivational speech go to the hymn book. There is so much wealth therein.  I knew of an amazing woman who always gave her daughter a hymn or scripture whenever her daughter came to her to discuss one problem or another. No matter how insurmountable her daughter made the problem sound, all her answers and counsels were always the words of a hymn or a passage from the bible. Her daughter still uses hymns and scripture to overcome obstacles to this day. I have personally benefitted from some of such counsel. The scripture tells us: "And be not drunk with wine, wherein is excess, but be filled with the Spirit; Speaking to yourselves in psalms and hymns and spiritual songs, singing and making melody in your heart to the Lord." Ephesians 5:18 – 19 KJV
Sing a hymn today and cheer up!
OLUYINKA EGO-MARTINS©