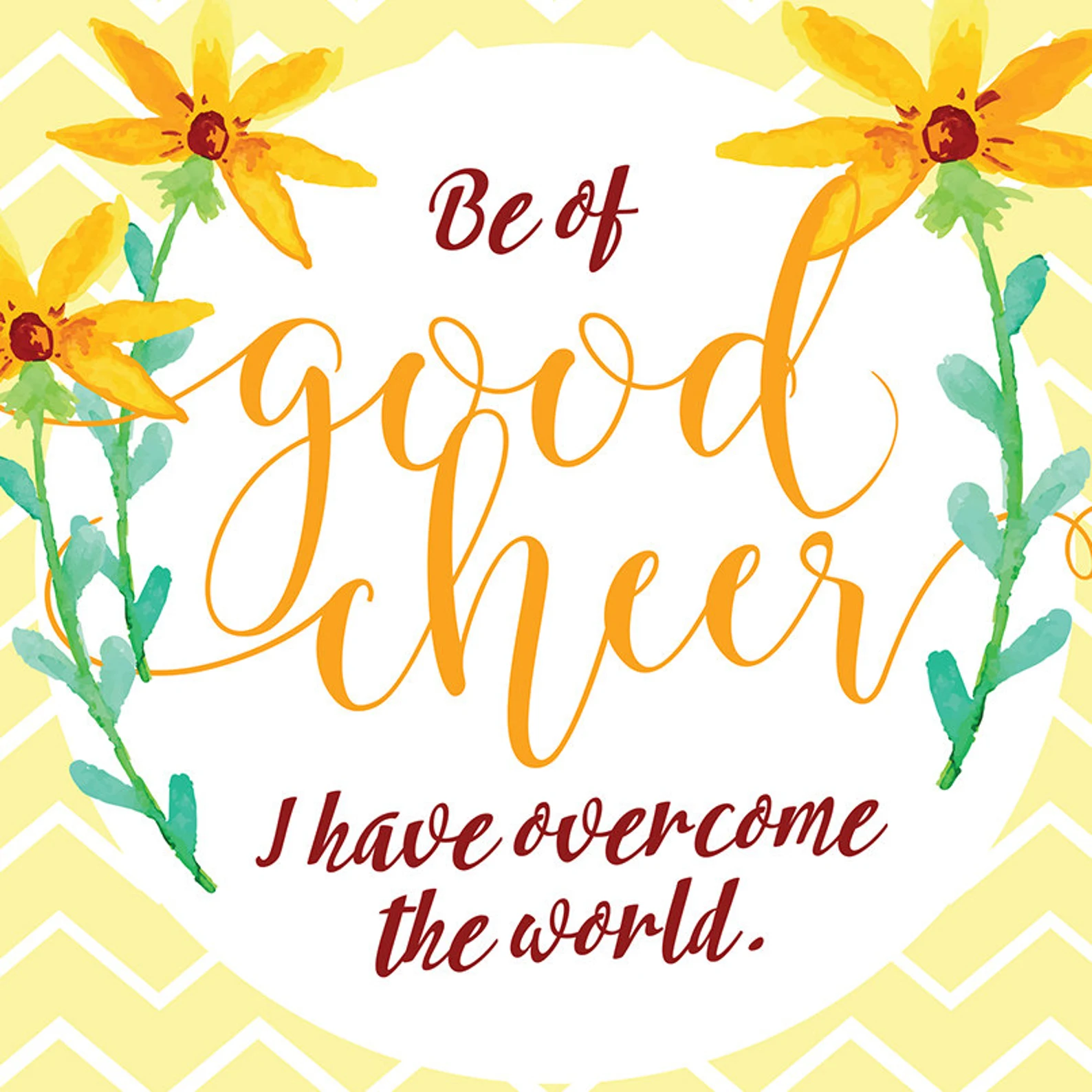 THE SEASON OF GOOD CHEER
Christmas is upon us once again and I have been playing and listening to Christmas carols for a while now. There is a particular carol that caught my attention as a line in it goes thus "'Tis the season to be jolly!" So, I hope we are all being jolly and of good cheer! As is naturally expected of us this season. 
As simple and self-explanatory as the expression "be of good cheer" appears, there is way more depth to it than what we perceive on the surface. I found that the words translated from the original language could also mean; to be bold, to be confident or to be courageous. As such, older definitions of the expression are translated to be a way of encouraging people who might be struggling or who are in some kind of difficulty.  The more contemporary definitions however define being of good cheer to be about mirth, having fun, to be filled with laughter and happiness and optimism. And these are all great!
In scripture Jesus often told His disciples to be of good cheer. And this was always an instruction given to them while they were in the very midst of trials. He often said it to encourage them and to allay their fears that He was with them and they could rest assured that He would see them through whatever it was that bothered them.
To be of good cheer is a great act of faith as we will see in some examples of scripture. When we are being told to be of good cheer, it is not because all is going as planned; on the contrary. It is to encourage us that in spite of a problem or a calamity or a terrible situation, we are to remain confident that God has our back and will support us to the very end. And it is the knowledge and assurance of this that should cheer us up so much so that we will not be in a place of fear.
In John 16:33 KJV as Jesus sent His disciples out to spread the gospel, heal the sick and raise the dead, He also warned them about all kinds of things that would happen, but He immediately assured them that they had nothing to worry about because He had taken charge. "These things I have spoken unto you, that in me ye might have peace. In the world ye shall have tribulation: but be of good cheer; I have overcome the world." John 16: 33KJV Fancy being in the face of unpleasant and sometimes terrifying situations and being at peace. It is almost inconceivable, yet this is what Jesus wants us to do. That is faith – trusting Him at His every word is faith. If He has said "Daughter, be of good cheer; I have got this!" Then we better be singing and dancing for joy, because He does exactly what He says He will. Believe it!
The good cheer we are called to in this season is not about the sparkly lights, the fireworks, the parties, the gifts we will give and receive and all the other merry things that characterize a typical Christmas holiday season. The good cheer is having the knowledge that our Saviour, Jesus Christ, was born to save mankind from the devil. The good cheer is for us to stand firm and optimistic in the face of trials and tribulations knowing God will make all things work for our good. The good cheer is more than the season of Christmas. The good cheer is for every believer for every time we come up against a challenge in this life. We are expected to carry on like it's not a big deal and be confident that God will sort it out.
It does not matter what has been dealt to us this year thus far. God will fix it. We should be of Jolly Good Cheer. And let us make it infectuous shall we?
LET US CHEER SOMEBODY UP TODAY WITH THE GOOD NEWS THAT ALL IS WELL!
JESUS CHRIST HAS COME TO SAVE US! CHEER UP!
OLUYINKA EGO-MARTINS©