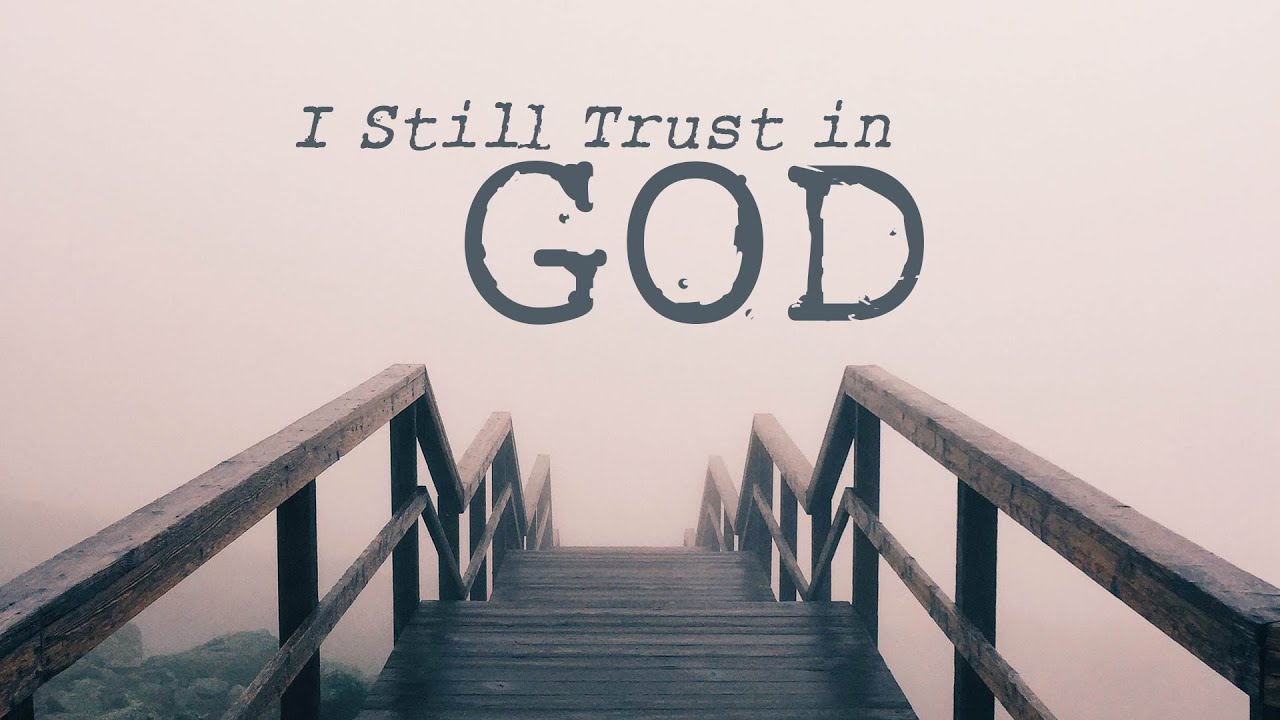 TRUST HIM STILL
A short while ago, I had a vivid recollection of Baby Dedications in the Anglican Church I used to attend before I got married. So what would happen is that the parents of the child with all their family, friends and well wishers would walk or dance up to the altar. The Priest would then proceed to give the mother of the child a microphone and she would start reading Psalm 127; a short Psalm of five verses; a very powerful Psalm.
This Psalm is a testimony, a prayer and a prophecy. When the mother is reading this Psalm, her first words testify that she did not labour in vain because it was the LORD who did it; the LORD who caused her to bring forth her bundle of joy. "Unless the LORD builds the house, the builders labour in vain. Unless the LORD watches over the city, the guards stand watch in vain." Psalms 127: 1 NIV I believe that the second part of that verse is also an acknowledgement that even the medical personnel that attended her delivery were guided and helped by the LORD. She continues reading and at the third verse she confesses that it is the LORD Himself who gives children to parents. "Children are a heritage from the LORD, offspring a reward from him." Psalms 127: 3 NIV
Verses four and five are a prayer and a prophecy at the same time. "Like arrows in the hands of a warrior are children born in ones youth. Blessed is the man whose quiver is full of them. They will not be put to shame when they contend with their opponents in court." Psalms 127: 4-5 NIV Comparing the children to arrows in a warriors hands, is a prophetic prayer of what she believes will come to pass at some point in the future. She goes on to prophesy that they are blessed to have children who will never have a reason to be ashamed.
Dear friends, as I remembered this, I imagined that the scenario of "unless the LORD builds or unless the LORD watches" is very appropriate for us as believers today. There is really nothing that we can do unless it is the LORD who does it. The times are getting darker; there are wars ongoing and rumours of more wars as was prophesied in the scriptures. "You will hear of wars and rumours of war, but see to it that you are not alarmed. Such things must happen, but the end is still to come." Matthew 24: 6 NIV Jesus said these words. We are not to be afraid or disturbed when these things begin to happen. You see, God has not changed and He will never change. It is the times and seasons that will keep changing. God is constant in the midst of the chaos we see and hear about. Therefore He remains our peace and security.
Following from what I wrote last week that all things come from God, we should acknowledge that even our very best efforts can never give us what God will give us if we let Him. We must calm down. Fretting does not solve any problems. Complaining is the worst thing we can do to ourselves. It makes us grouchy, irritable and short fused. It takes our mind and focus off of what God is doing. Ultimately, it will kill our joy.
Dear friends, please let us leave whatever unpleasant situation we find ourselves in the hands of God. He told us to pour out our hearts to Him "Trust in him at all times, you people: pour out your hearts to him, for God is our refuge." Psalms 62:8 NIV God is still trustworthy. He is a safe place to stay. When we study the scriptures, sing hymns, listen to messages or dance as we thank Him, praise Him and worship Him, what we are doing is staying in Him. And it is the best place to stay.
STAY IN AND STAY WITH GOD; HE IS STILL TRUSTWORTHY.
OLUYINKA EGO-MARTINS©