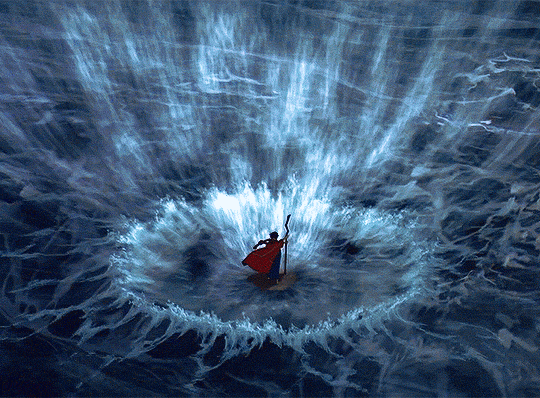 FEAR NOT
Earlier today,  I watched an animation on how the Red Sea parted and how the children of Israel walked through to the other side on dryland.
I just sat there staring, in awe, and then the craziest thought popped into my head saying to myself, "you know you are the only one the Egyptians will come and meet here because no way am I going to walk through that water." And that was not even funny at all. It was a very scary thought. Why would I stay back?  Is anybody else afraid to step out?   God is calling us and commanding us to be strong and be of good courage. Never mind that it was a great number of Hebrews that came out of Egypt that day and they all moved together through the Sea, I am certain that every single one of them must have been bold and courageous.
Is it a joke to walk through  a path  created in the Sea where the very waters form a wall on either side? Yes they were bold and they walked through yet very shortly after experiencing such a miracle, they started mumbling and grumbling about one thing or another.
This attitude is not a Hebrew peculiarity.  It is simply human nature. How many times are we quick to forget something great that God did and are already complaining that He is not answering our latest prayer point.
We slowly approach the tail end of the year 2021 and I know some of us are checking whether or not we have been able to hit all our targets, some are worrying that they have not closed all the deals they set out to close this year while others are getting sad and discouraged that they have not achieved all their goals.
Regardless of what ever is still outstanding, let us know that we are blessed to still be here.  And if we are still here then all those things can still be done. Yet if for any reason there are delays, let us trust God to sort them out in good time. Complaining did not get the Israelites far at all.  They languished in the desert unnecessarily and eventually only two of them made it out of there alive – Joshua and Caleb – and they were definitely strong and bold.
Yes there are fuel queues all over the UK and the Naira here in Nigeria is on another level of low. Still we must not let fear root us to the spot where the Egyptians will come and meet us but also let grumbling not keep us roaming around the desert. Let us trust God to take us through the water and through the desert too. Keep up the energy do not faint now.
"Have not I commanded thee? Be strong and of a good courage; be not afraid, neither be thou dismayed: for the LORD thy God is with thee whithersoever thou goest."  Joshua 1:9 KJV
He knows where He is leading us and He will never leave us nor forsake us. As we came in boldly into the year 2021 with such anticipation  let us know that the Lord is with us all the way. He will not leave us now. Certainly NOT!
As we continue our journey towards the end of the year,  let us be thankful for all that the Lord has done. And as He has commanded, we must be bold and do away with fear. We are almost there.
OLUYINKA EGO-MARTINS ©