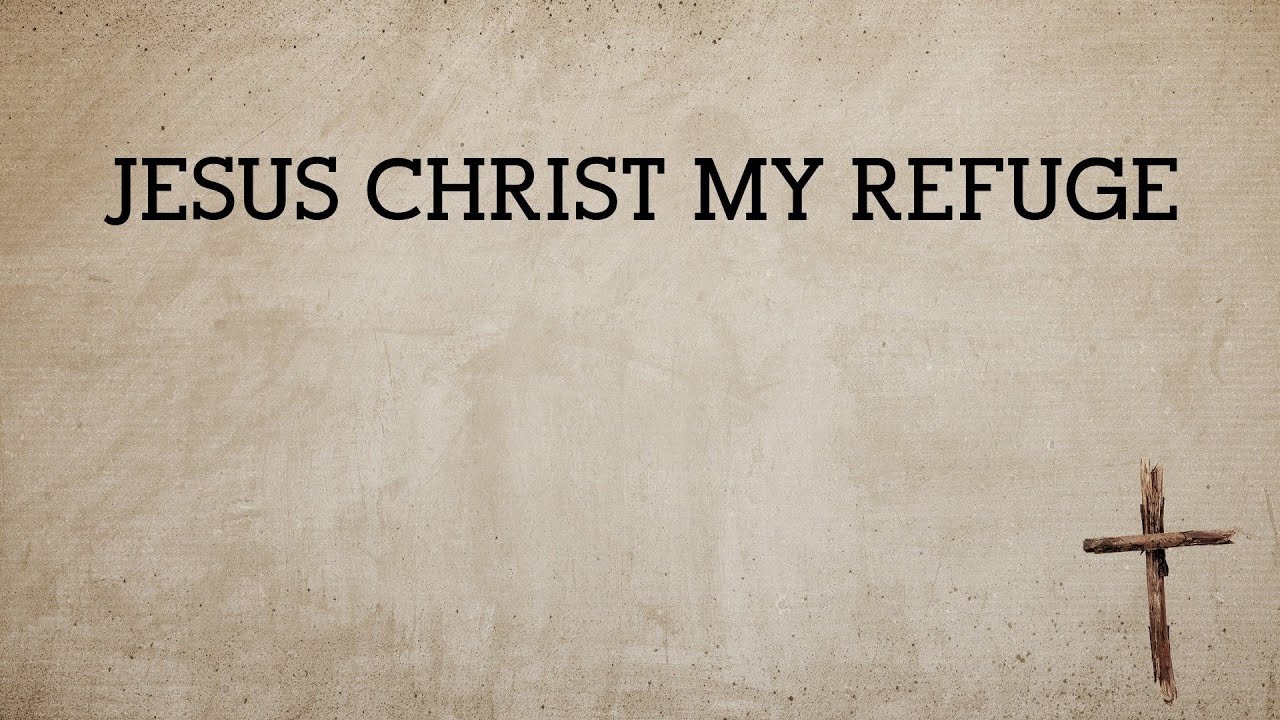 JESUS – OUR REFUGE
It is no longer news that the Queen of England has died (May her soul rest in peace!) and the new head of the British monarchy is her son, King Charles III. At the Queen's passing, members of her immediate family were gathered together including her grandson Prince Harry who had relocated to North America with his family to start a new life. I refer to that relocation as a refuge of sorts. Prince Harry and his wife Meghan had resigned from all their royal duties in 2020 and moved to North America claiming that they needed to avoid the intense pressure, media scrutiny and racist attitude of the British media. Prince Harry also stated that his dad and his brother were not supportive. All these were revealed in a CBS interview with Oprah Winfrey on Sunday 7th March, 2021.
The Cambridge English dictionary defines the noun "refuge" as a place that gives protection or shelter from danger, trouble, unhappiness, etc. Clearly, Harry and his family sought refuge in North America. Whether or not they will remain overseas now that his father is the new monarch is not entirely certain.
In the Old Testament, the Lord told Moses to take six Levitical towns and set them apart as cities of refuge for Israelites as places of asylum for unintentional murderers. When a person was accidentally murdered, it was expected that a relative of the victim of manslaughter would want to avenge their death by killing the perpetrator. If one remained outside of these cities however, blood vengeance was allowed by law. "Then the Lord said to Joshua: "Tell the Israelites to designate the cities of refuge, as I instructed you through Moses, so that anyone who kills a person accidentally and unintentionally may flee there and find protection from the avenger of blood. When they flee to one of these cities, they are to stand in the entrance of the city gate and state their case before the elders of that city. Then the elders are to admit the fugitive into their city and provide a place to live among them. If the avenger of blood comes in pursuit, the elders must not surrender the fugitive, because the fugitive killed their neighbor unintentionally and without malice aforethought." Joshua 20: 1 – 5 NIV
It has been said time and again that throughout the Old Testament, we will see types and shadows of our Lord Jesus. Jesus Himself, said as much when he spoke in the New Testament saying: "For had ye believed Moses, ye would have believed me: for he wrote of me." John 5:46 KJV  
I believe that the city of refuge is a type and shadow of Jesus. Over and over in the scriptures we are told that Jesus is our refuge. His name is a strong tower (a Fort Knox; if you will, impossible to enter or leave because it is very well protected; that is our Jesus), He is a fortress, He is a stronghold, He is a shield and He is forever protective of us. Let us remember that Jesus is the real substance, He is therefore the original refuge.
Is there anything that ails us now, that causes us unhappiness or unpleasantness? Are we trying to avoid stress or pressure of any kind? Jesus is the One to run to. He is still the same. He has not changed. He bids us come with every challenge and every burden, He is a very present help. "God is our refuge and strength, an ever-present help in trouble.
Therefore we will not fear, though the earth give way and the mountains fall into the heart of the sea." Psalms 46: 1-2 NIV A place of refuge is a safe hiding place from danger, from trouble and from anything that threatens our very lives be it physical, mental or spiritual. The place of refuge is not about a particular location. It is not in the arms of any person. Rather it is where the everlasting arms are underneath. It is in a relationship with God the Father through Jesus, His Son. That is where we are guaranteed peace and security. The Lord Jesus Himself is a refuge unto us. "If you say, "The Lord is my refuge," and you make the Most High your dwelling, no harm will overtake you, no disaster will come near your tent.  For he will command his angels concerning you to guard you in all your ways; they will lift you up in their hands, so that you will not strike your foot against a stone." Psalms 91: 9 – 12 NIV
THE PLACE OF REFUGE IS NOT IN ANY LOCATION OR WITH ANY PERSON.
WHEN THE GOING GETS TOUGH, IT IS ALRIGHT TO RUN TO JESUS (IN PRAYER, IN PRAISE, IN WORSHIP, IN ADORATION AND IN THANKSGIVING). 
THE LORD JESUS HIMSELF IS OUR REFUGE!
OLUYINKA EGO-MARTINS©