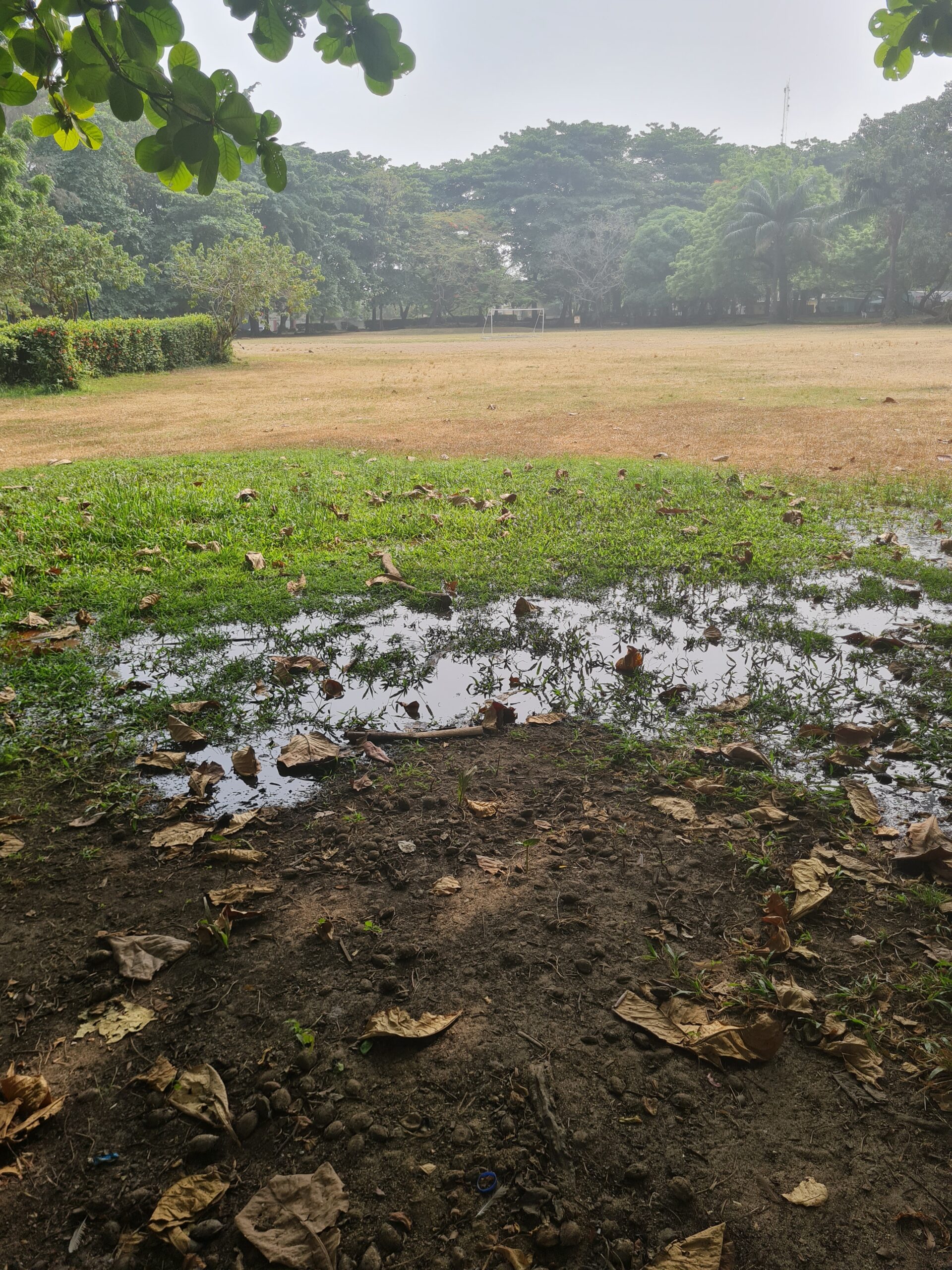 STAY REFRESHED
A Happy 2023 to one and all.
Here is wishing us all God's very best this new year.
It is definitely going to be a great one. In Jesus name.
One day last week while taking a walk in the park, I came across something interesting. Most of the park is a wide expanse of land (a lawn of sorts) that serves as a football field while other smaller parts have been carved into a tennis court and a basketball court. There is a paved walkway around the wide expanse of land and that is where I do my walking sometimes. Virtually all of the lawn had turned brown and dry because of the severe harsh effect of the harmattan. It was also very dusty.  As I was doing my walk I passed by a pool of water on the lawn beside where I was walking which might have been from a burst pipe.  But what really caught my attention was the fact that the area surrounding the leakage of water was all lush, green and wet. My very first thought was a scripture about being planted by the rivers of water : "And he shall be like a tree planted by the rivers of water, that bringeth  forth his fruit in his season; his leaf shall not wither; and whatsoever he doeth shall prosper." Psalm 1:3 KJV 
Water is the very essence of life. It is generally believed that human beings can live without food for about twenty-one days yet they can scarcely live more than three days without water. This is the case with most living things. As a horticulturist, I know how many times a day we have to water the flowers and fruit trees especially in the dry season. It is the well watered plants that survive the harmattan season, drought or harsh weather conditions. Thus the grass on that part of the lawn was enjoying nourishment directly from the water and stayed green and fresh while it was dry everywhere else.
Today all over the world, conditions are not exactly very fair. Yet some people are still bearing fruit. And that is a great thing! The flip side is that so many others are languishing in all kinds of negative conditions. But help is right here! In the above scripture of Psalm 1:3, the man who is being compared to a tree planted by the rivers of water, who is fruitful and prosperous in all he does, is that man who meditates on the word of God, day and night, that man who takes pleasure in studying the word of God and who keeps the word in his heart. Every help we need out of any mess we are in right now is in the word of God. Once again it is not the case that we are in denial of all that is not going well, it is that we choose to focus on the fact that God is bigger than all our problems, He loves us and He will make all things to work for our good.
Therefore, let the word of God be our sustenance now more than at any other time in the past.  That is what will keep us going in the days, weeks and months ahead. As always, it can never be over emphasized that we must make every intentional effort to spend quality time in the word of God. It will light up our path in the darkness that is looming all around. "Thy word is a lamp unto my feet, and a light unto my path." Psalm 119: 105 KJV 
Dear friend, please know that your head will not be bowed down forever from lack, loss, pain or shame. "But thou, O LORD, art a shield for me; my glory, and the lifter up of mine head."  Psalm 3: 3 KJV
Let the water of the word keep us refreshed in this season. We will make it!
OLUYINKA EGO-MARTINS©