THE EXPRESSIONS OF HIS LOVE.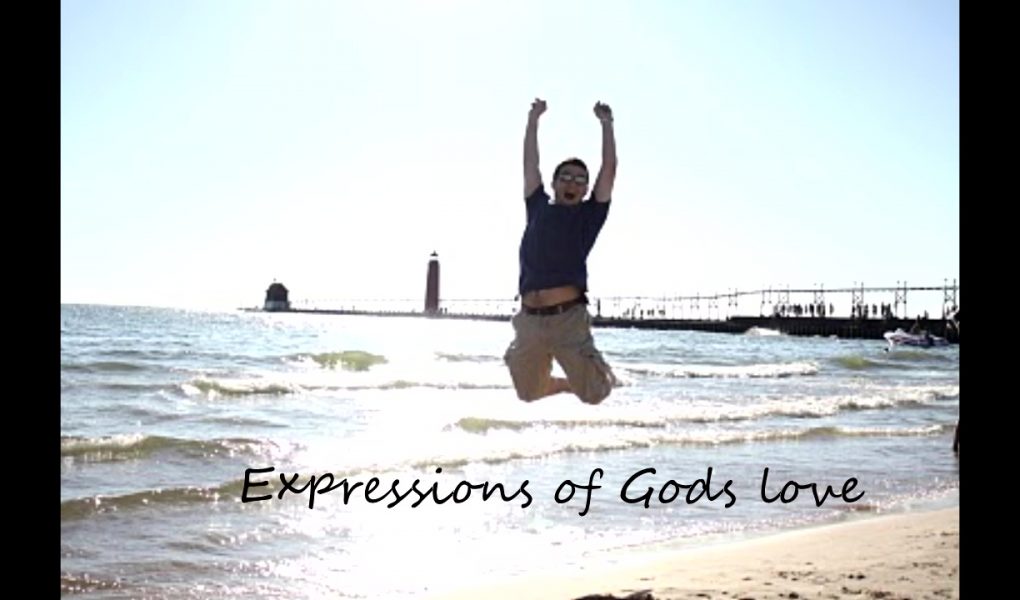 THE EXPRESSIONS OF HIS LOVE!
Lade was an extremely pleasant young lady and she was building her career in the academia. She had opted for this because she thought the natural thing to do was to follow in her mother's footstep, a senior lecturer in the University. Most of her school mates and friends had gone on to start up their own tech companies while a few worked in the banks and she appeared to be alone in her chosen career. But that did not bother her because she enjoyed what she was doing.
Within a few short years her friends all seemed to be doing very well, buying their first cars and already renting their own accommodation. Because they had all hung out together back at school, it was expected that their friendship would continue. By this time, Lade had begun to feel inadequate and out of place. She was no longer able to comfortably pick up her own share of the bills whenever they went out. She still lived with her parents and was still driving her mum's car. She always came up with excuses when ideas for group holidays were discussed as she could not afford them. One of her friends, Tari, noticed how Lade had withdrawn; that she was no longer her bubbly, cheerful self. She decided to visit Lade at home one Saturday evening. They talked at length and Lade confided in her. She said she loved her work in research and she was also certain that great opportunities were round the corner. But her disposable income was just not enough to enable her do a lot of things outside of work. Tari encouraged her and told her all would be well.
On her way to work the next day, her friend, Greg, one of the new intakes in her department (he had transferred from another university) flagged her down and she stopped to pick him up. They talked all the way to work and had such a good time sharing about what they were each working on. Lade noticed that Greg was always calm and never seemed ruffled when something did not go well on his project. He would calmly work backwards to see where he might have made a mistake and keep trying until he made a headway. After work, Greg asked if Lade could drop him off on her way home. As they made their way out of campus, Lade asked Greg why he was always so calm. Greg laughed and told her there was nothing to fret about. So she said here he was with no car and squatting with his friend for starters. Greg laughed out loud. Then he looked at Lade and said, that was not a problem. Surprised, Lade starred at him! Then Greg began "Lade, life is not all about material wealth. I used to fret at just about anything until I found myself on the verge of a breakdown. I was warned to take things easy. I began to read up about peace and the first thing that popped up was a scripture. "Peace I leave with you, my peace I give unto you. Let not your heart be troubled, neither let it be afraid."  John 14: 27 KJV This led me deeper into the word of God until I saw clearly that peace never comes from a multitude of material possessions. "You will keep in perfect peace all who trust in you, all whose thoughts are fixed on you!" Isaiah 26:3 NLT I began to see things differently. What mattered most to me was the truth that God loves me, warts and all. You must know that the expression of God's love for us goes way beyond the provision of material things. That is not to say that we do not need material things. But His love is so much more than wealth and riches. He gave us His only Son because he loves us. The scripture says "Bless the Lord, O my soul, and forget not all his benefits, Who forgiveth all thine iniquities; who healeth all thy diseases; Who redeemeth thy life from destruction; who crowneth thee with lovingkindness and tender mercies; Who satisfieth thy mouth with good things; so that thy youth is renewed like the eagle's." Psalms 103: 2-5 KJV
Greg went on "I began to tell myself that God loves me passionately until my mind was filled with that knowledge. And then the changes started to manifest gradually. I no longer got worked up and angry if things were not working the way I wanted them to. I no longer cared what people thought of me. I was completely liberated. And I know it's just a matter of time before things change for the better." Lade just gaped at Greg when he finished. The hoot from another car jolted her back to life. They drove on silently from that point.
Fast forward to just six months later and Lade is completely changed. Greg is doing very well, he bought a car and is moving into his own apartment soon. Lade tells everybody who asks her when they see how changed she is that God loves her and that is all that truly matters. As for her school mates when she can she hangs out with them and they all have a good time. She no longer feels intimidated by their glowing profiles. She is doing well at her job and recently got promoted.
Dear friends, the breaking news we need to hear each day is that God loves us passionately and is very mindful of us. Trust me that is a very therapeutic thing to know. It will always bring a smile to your face and it will calm your heart. Knowing that you are deeply loved will make your day. The expressions of His love are all around us. Look for them.
OLUYINKA EGO-MARTINS©