THESE OFFERS LAST FOREVER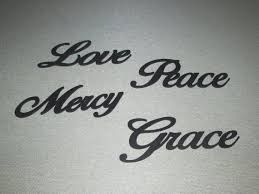 THESE OFFERS LAST FOREVER 
About a couple of weekends ago, we all witnessed the biggest annual shopping extravaganza in the world  known as "Black Friday." "Black Friday" originated from the United States of America sometime in the 1950's when police men in Philadelphia coined the name to describe the human and vehicular traffic on the Friday after Thanksgiving.  Now though, it has become a mega shopping day all over the world; (about 66.15% of the countries in the world participate. Source: Dave Hamrick). What happens is that many shops give huge discounts on a range of their products, in order to boost profits and perhaps officially start off the festive season of Christmas.
However, today, the slashing of prices goes beyond the twenty four hours of the Friday after Thanksgiving as was the case originally. Both on and offline retailers now run their sales over an extended period of time. Some on line shopping sites actually start their sales at the beginning of the month of November and carry on till the end of the month or at least till "Cyber Monday." (This is supposedly a day set aside exclusively for Internet deals). And yes! there is a sale frenzy on that day as well which in some climes has recorded more sales than the "Black Friday" sales.
Whether they are Black Friday or Cyber Monday deals, they never go on for ever. Though we are currently witnessing extensions of these sales periods the fact still remains that sales cannot last forever. It is not possible.  They are seasonal phenomena because at some point retailers must go back to sell at their normal retail prices otherwise they will be out of business in no time.
Yet there are offers that are not seasonal. They are always available. They have no twenty four hour or midnight deadlines. Have you discovered them yet? We do not have to rush or scramble for them. However many that are in need of them they are always and readily available. There is never any need to wait or come back while they are being restocked.
These offers are:
GRACE: "And God is able to make all grace abound to you, so that having all sufficiency in all things at all times, you may abound in every good work." 2 Corinthians 9:8 English Standard Version (ESV) The abundance of God's Grace at our disposal cannot be over emphasized.  It is ours for the asking and it is more than enough to help us live successfully in spite of challenges we are bound to face.
MERCY: "O give thanks unto the LORD, for he is good: for his mercy endureth for ever." Psalms 107:1 KJV The mercy of God never ends. It is as simple as that. It is because of His mercy that we are not punished even when we deserve to be.   "It is of the LORD's mercies that we are not consumed, because his compassions fail not." Lamentations  3:22 KJV Even when we have erred, He gets angry only for a short while.
FAVOUR: "For his anger lasts only a moment, but his favor lasts a lifetime!" Psalms 30 : 5a NLT Wow!! I am quickly taking up the offer of His "favour" that lasts a lifetime! To favour someone means to show them kindness beyond what is due or usual. I would definitely love to be in God's favour always. What about you?
PEACE:  "His power will never end; peace will last forever. He will rule David's kingdom and make it grow strong. He will always rule with honesty and justice. The LORD All-Powerful will make certain that all of this is done." Isaiah  9:7 Contemporary English Version There; you heard it yourself. Never ending peace is something that we all should desire.  Whether it is peace of mind or peace in our respective countries, it would make the world a much better and safer place to live.
LOVE: "And I am convinced that nothing can ever separate us from God's love. Neither death nor life, neither angels nor demons, neither our fears for today nor our worries about tomorrow—not even the powers of hell can separate us from God's love." Romans 8:38 NLT God loved us even before we ever knew Him. And absolutely nothing can ever come between us and the love that God has for us.
As the year 2019 winds to a close,  there is no better time to consider these offers of Grace, Mercy, Favour, Peace and Love. And unlike what is on offer at the shopping holidays of Black Friday and Cyber Monday,  these offers are not limited, they do not expire and they are free!
TAKE ADVANTAGE OF THESE OFFERS!
THEY LAST FOREVER.
OLUYINKA EGO-MARTINS ©